Kentucky Bastard (2017) by Nickel Brook Brewing Co.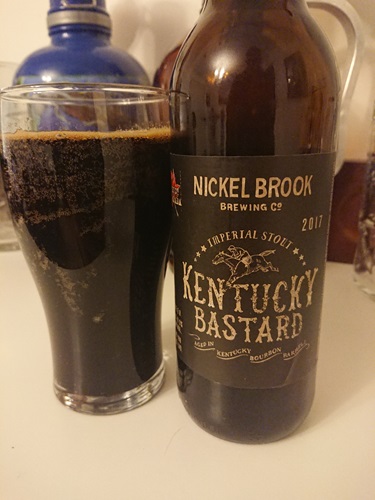 About Kentucky Bastard (2017)
We kicked it up a notch with our Bolshevik Bastard Imperial Stout, aging it in Kentucky Bourbon Barrels. The rich and chocolate, coffee and dark fruit flavours from out Imperial Stout are married together with the vanilla, oak and warming alcohol from bourbon barrels. Together as one, the result is an incredible amount of blend of aroma and taste.
Via untappd.