Backwoods Bastard by Founders Brewing Co.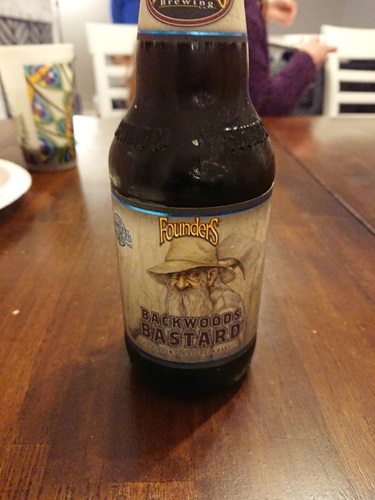 About Backwoods Bastard
Expect lovely, warm smells of single malt scotch, oaky bourbon barrels, smoke, sweet caramel and roasted malts, a bit of earthy spice and a scintilla of dark fruit. It's a kick-back sipper made to excite the palate.

Distribution Note: Now available year-round beginning April of 2018.
Via untappd.