ALL-TIME G.O.A.T. by Noble Ale Works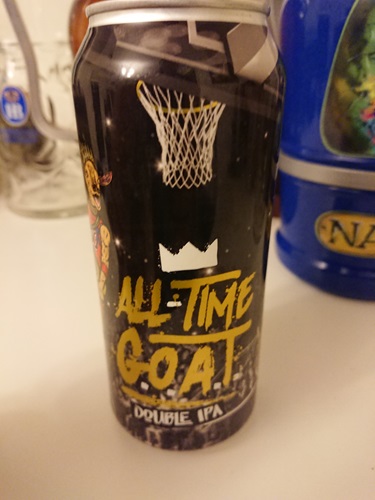 About ALL-TIME G.O.A.T.
Our latest NE-style Double IPA is ON FIRE!!! Comprised of Galaxy, Nelson, Citra and Simcoe, All Time G.O.A.T. is worthy of all the awards. At 9.0% this juicy Power Forward euro-steps across your palate with notes of papaya, mango and orange creamsicle. Chamberlain, Jordan, Kobe, Lebron and even the great Scalabrine couldn't have guarded this future Hall of Famer. BOOM SHAKA LAKA!
Via untappd.