180 Shilling Ale (2019) by Odell Brewing Co.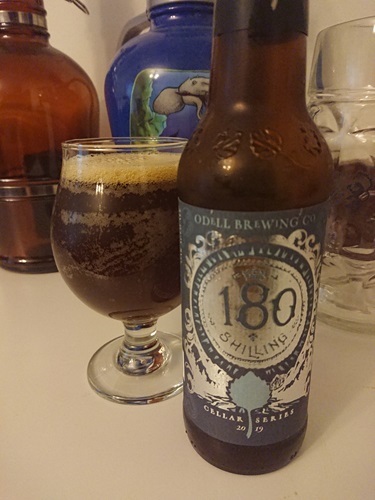 About Odell Brewing Co.
Founded in 1989, Odell Brewing was started by Doug Odell, his wife Wynne, and his sister Corkie. Thirty years later, the culture of family and collaboration still thrives fostering a brewery full of beer-centric people. It is this passion for beer that inspires Odell Brewing to create quality, hand-crafted and innovative brews. Odell Brewing is committed to providing exceptional service to its customers while making positive contributions to their co-workers and community through its outreach and charitable giving programs. Odell Brewing was named the "Best Medium Sized Company to Work For" in Colorado in 2015, is the 34th largest craft brewery in the United States, and recently sold the majority of the company to its co-workers (now co-owners) in a combined management buyout and Employee Stock Ownership Program.
Via untappd.