Bull Proof (2019) by Odell Brewing Co.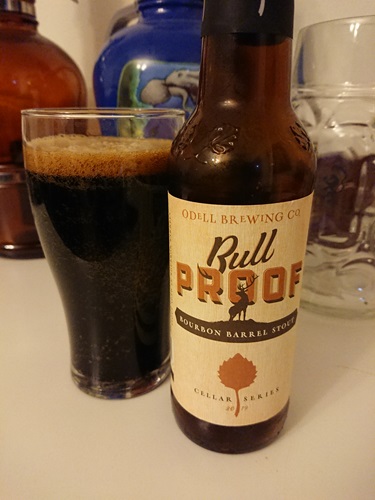 About Bull Proof (2019)
Stout aged in Bourbon barrels from Old Elk. A bourbon barrel stout is, by design, an exercise in collaboration. The profiles of two distinct and celebrated libations come together to form something unique. When Old Elk Bourbon Distillery opened its doors less than a mile from our brewery, back of napkin sketches were traded, and after months of patience, this imperial stout is realized. The freshly emptied bourbon casks contribute hints of sweet vanilla, soft oak, and deep molasses that complement the full body of rich roasted malts
Via untappd.