From Astoria With Love by Fort George Brewery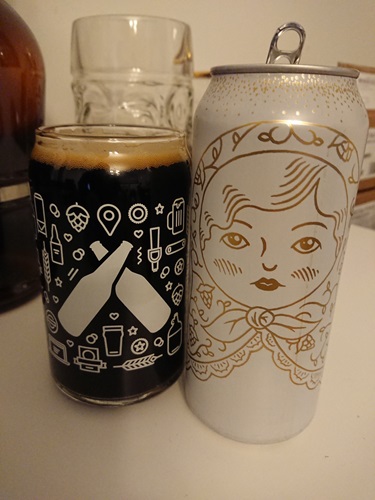 About From Astoria With Love
Robust, Opulent, Lovely

Before Matryoshka, there was a darkness. This stout is the genesis of all the roasty, nutty, and chocolaty goodness nestled into that barrel aged series. It's the mother of Matryoshka, the stout to start all Matryoshka stouts. Wrap yourself in this rich Russian Imperial embrace, from Fort George to you, From Astoria With Love.

From Astoria With Love will be available in the seasonal 16-ounce can lineup starting in February 2018. Look for four-packs and draft around the Pacific Northwest.

The barrel aged version, Matryoshka, is typically released in late December or early January, with layers of variations following soon after.
Via untappd.